If you missed our Carlson Demo Days then you missed out on seeing the new Carlson BRx7 GNSS receiver, CR+ Robotic Total Station, Scan2k Laser Scanner and Point Cloud Software in action!


We ran the BRx7 through the ringer!
Attendees were given a challenge:
Find a place where the BRx7 will NOT work!
Dana Branem from J.L. Howeths office spotted a stand of Bamboo and headed into it.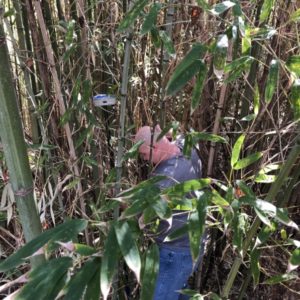 Getting a FIX'd solution was no problem on the edge of the growth so he pressed forward pushing the BRx7 into the narrow space between shoots and we all waited for the results….
It took a minute or two but the BRx7 reported a FIX!
Deeper into the Bamboo we all knew would be the end of the excitement, and it was. It took a thick growth of tall Bamboo to stop the BRX7!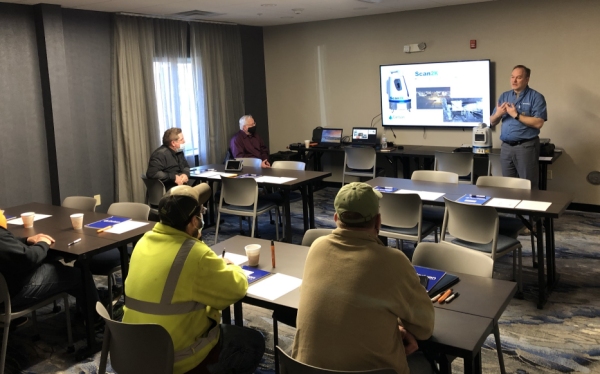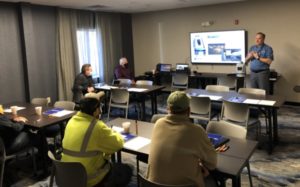 Brad Husack and Jim Carlson showed us why Laser Scanning isn't just for the larger Engineering firms anymore.
This technology is not new but the application of it for Surveying is expanding into new territory. Once thought of only for very large projects our attendees saw first hand how every day Surveying tasks can be revved up with the Scan2k Scanner.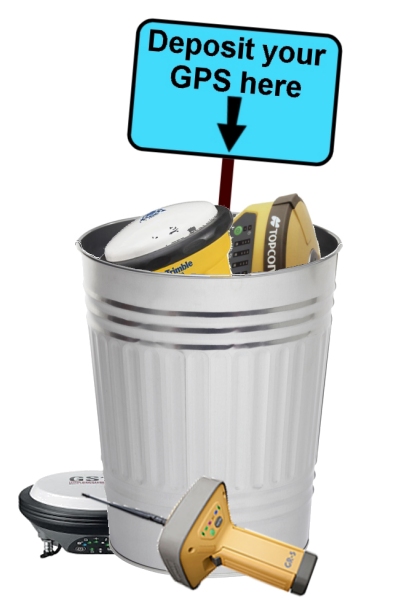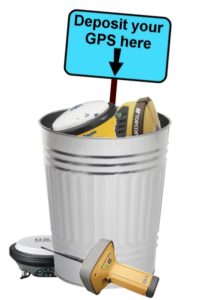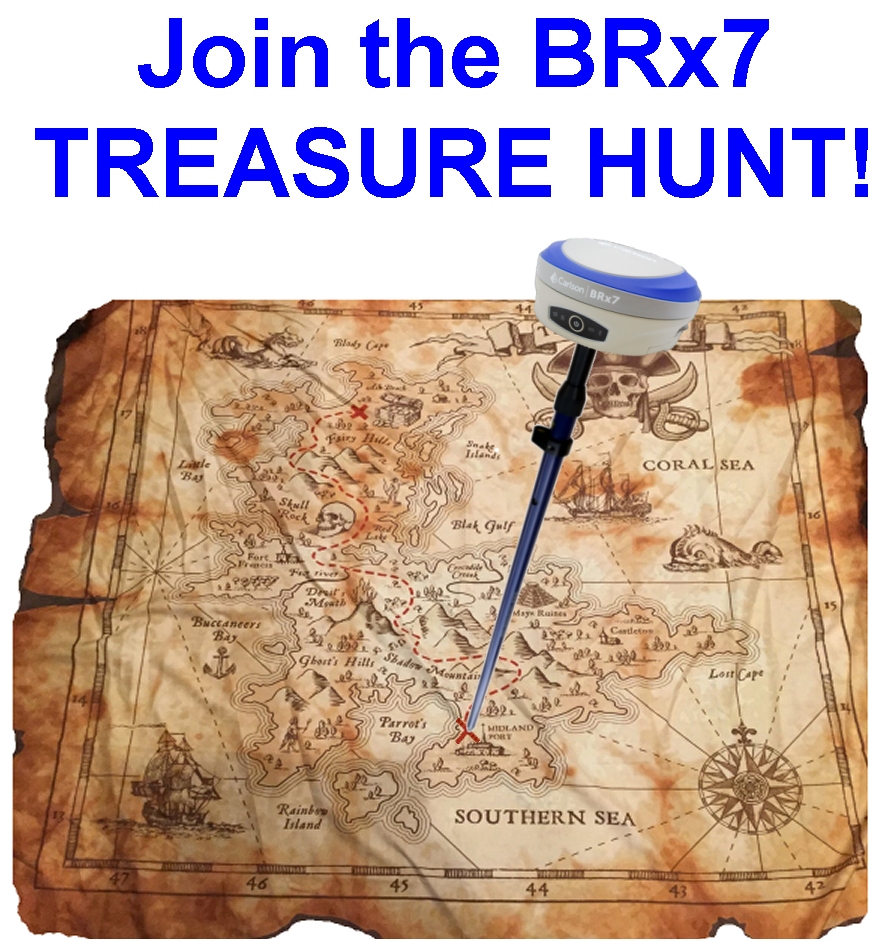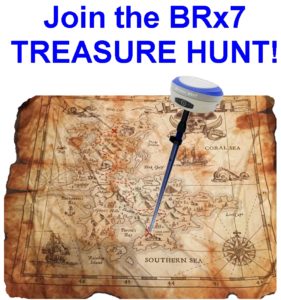 Our BRx7 Treasure Hunt was a huge success.
The first 10 people to sign up at each location randomly picked coins and were given coordinates to enter and find. Searching in the woods our Treasure Hunters found Gold at the bottom of, and in between, large trees!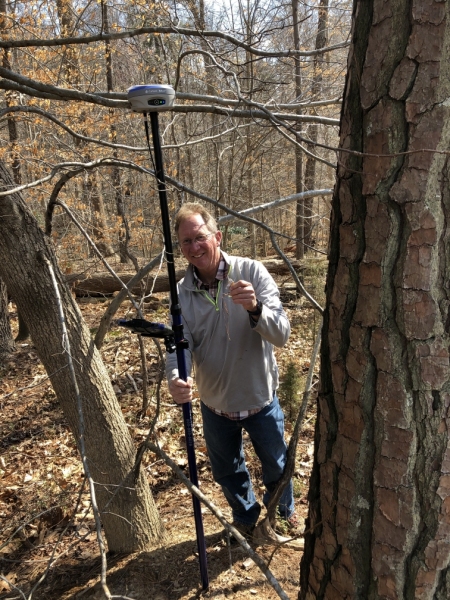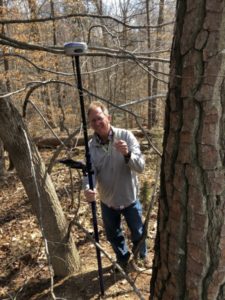 Bob Farmer, of Bob Farmer Surveys found his Treasure between these trees.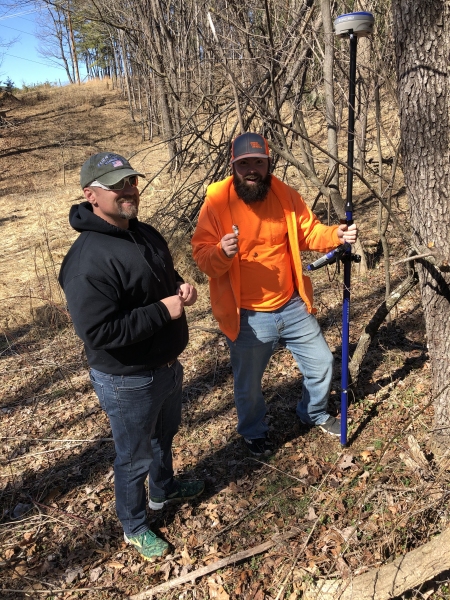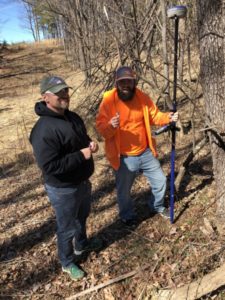 Rich Armstrong and Ricky Watlington had fun digging up buried treasure in Salem.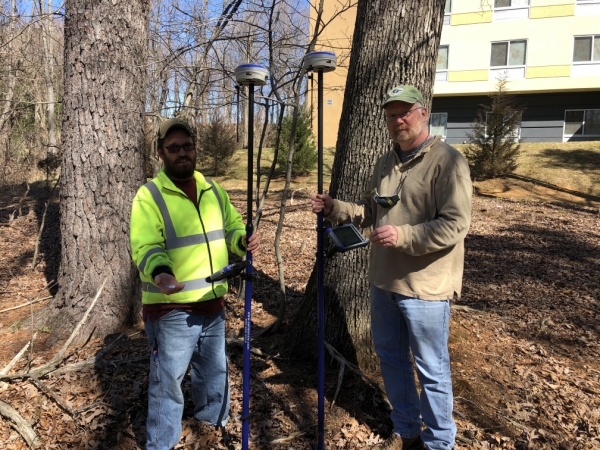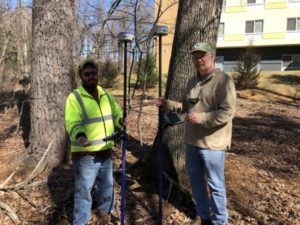 Tim Caldwell and Eddy Hicklin found their treasures and then headed out into the woods to see how well the BRx7 performed.
Get rid of your GPS NOW before everyone sees the new Carlson BRx7!
When you see the new Carlson BRx7 work in difficult environments, like tree canopy, you will understand why your current GPS receivers just lost most of their value.
If you are considering purchasing new GPS equipment this year, or are tired of your GPS Floating in the trees, now is the time to act. Sell your current receivers before they loose all of their value and start making money with the new BRx7.
Carlson Survey Supply
PO Box 52
Marion, CT 06444
(203) 709-0070
Mike@CarlsonSurveySupply.com