When it comes to Surveying Equipment, who holds the winning hand?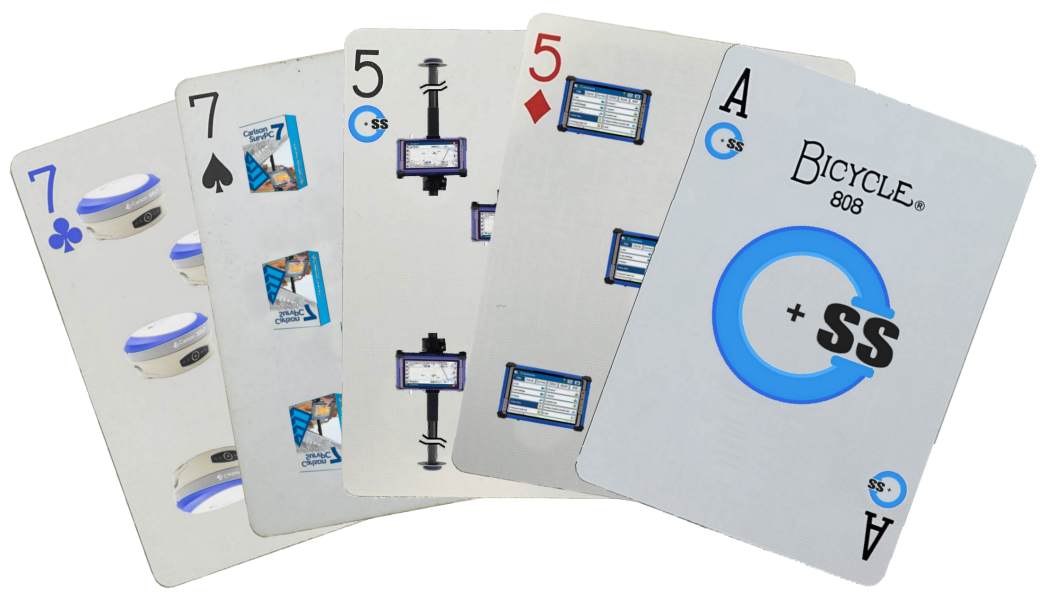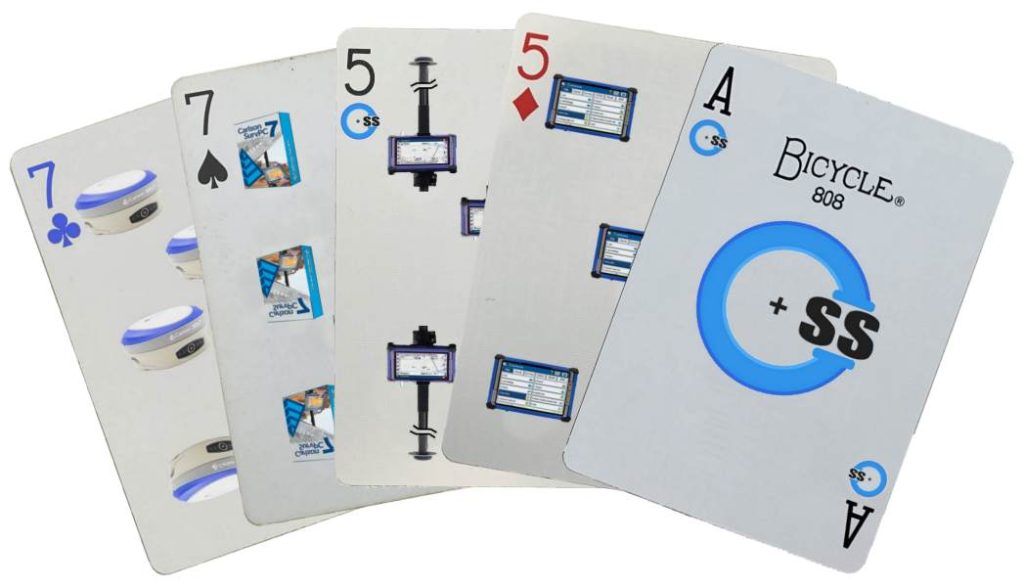 YOU DO if you purchased your Carlson Equipment from us!
You cannot afford to gamble with your investments especially when your business depends on them. When your data matters trust Carlson Software
When experience and support matters trust Carlson Survey Supply!
Our experience in the Survey Equipment world began in 1989 and we started selling GPS in 1998
and servicing GPS in 2002.
It is from this experience that we are able to provide the best support in the industry and offer exclusive accessories that no one else can, or will. We provide time saving accessories like our Flexible Antenna Coupler for the BRx7. If you own a Carlson BRx7 and have broken a radio antenna off on a tree branch and lost a day (or more) of work, then you know how valuable this item can be! Only available with the purchase of a BRx7 Base-Rover system this simple accessory SAVES OUR CUSTOMERS DAYS OF DOWN TIME!
If you purchased your first BRx7 from another dealer, now you know better!
INTRODUCING THE NEW CARLSON RTk5 GNSS ROVER!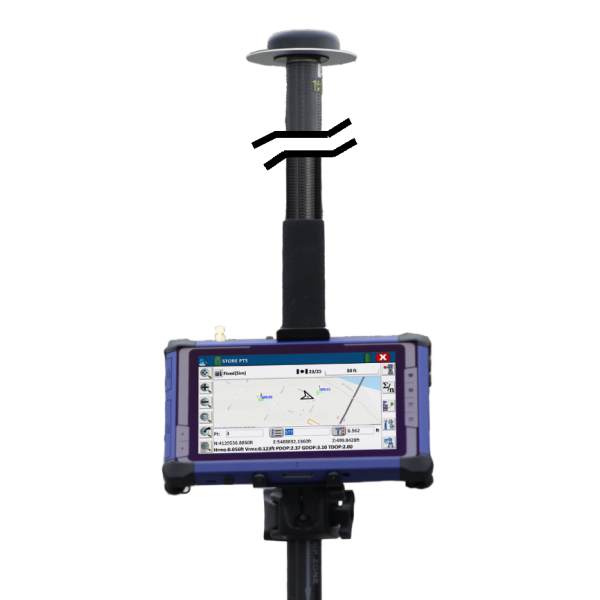 Just announced at the Carlson user conference this new, powerful, lightweight Rover is surprisingly affordable. Designed for Network operation but also works with Carlson Listen-Listen service for Base-Rover operation.
GET TO THE POINT with the Carlson BRx7 for less than $30k!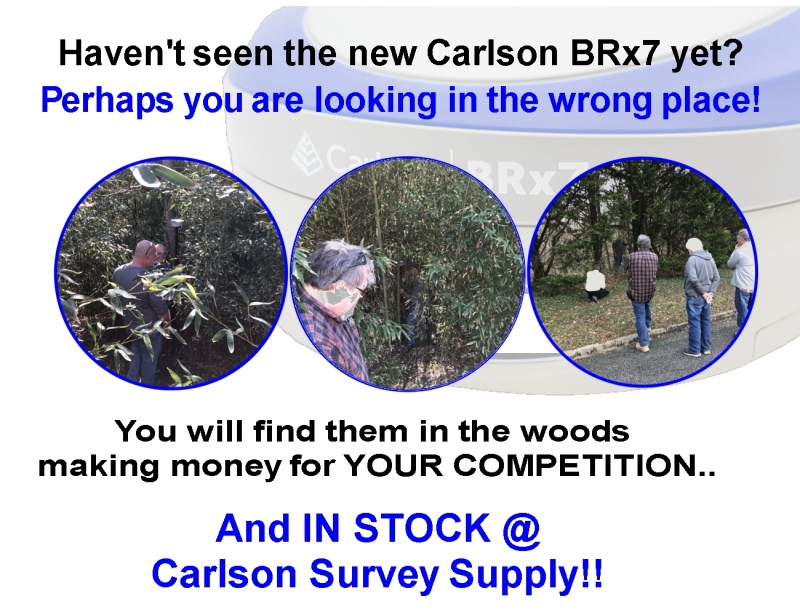 A quote from our President: "The GPS market is upside down, the competition is selling systems for $40-50k+ and they DO NOT WORK IN THE WOODS! We are selling Carlson BRx7 systems for less than $30k that run circles around those $40-50k systems under canopy. Hard to believe but true. I have seen it first hand. When the competition will say ANYTHING to prevent you from doing a side-by-side demo against the BRx7… YOU KNOW IT IS FOR REAL! Let go of your Brand Loyalty and start making money with the BRx7 today!
Spring is a great time to Fly!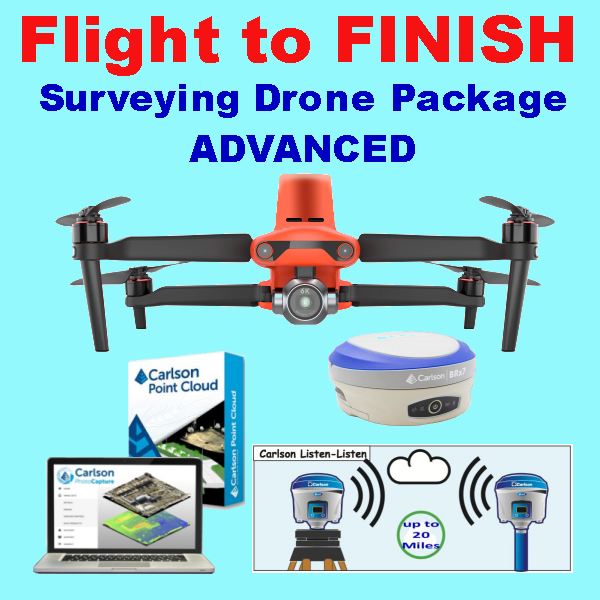 Carlson Flight to Finish EVO II Advanced
The NEW Carlson EVO II RTK Drone. We offer bundles starting at $ 11,995.00 with Carlson Software for a complete Flight to Finish solution.
NEW Carlson RT5 8″ Windows Tablet Data Collector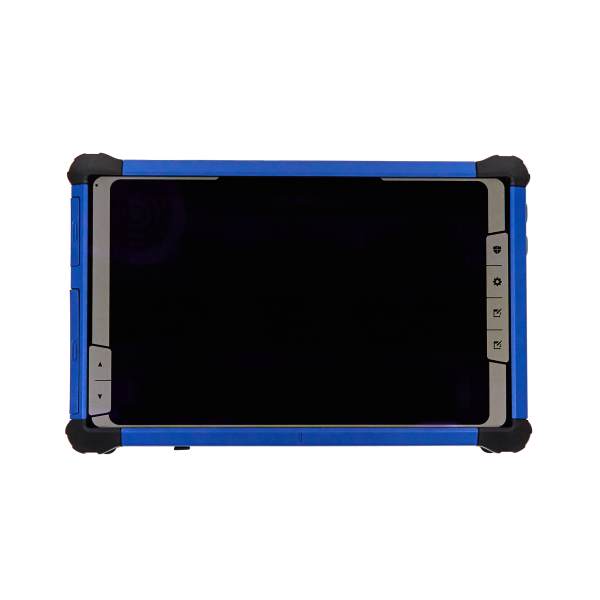 NEW Carlson RT5 8″ Tablet Data Collector includes a more powerful processor. With SurvPC V7 and a Brighter screen this new tablet is perfect for field work.
SurvPC Version 7 just released!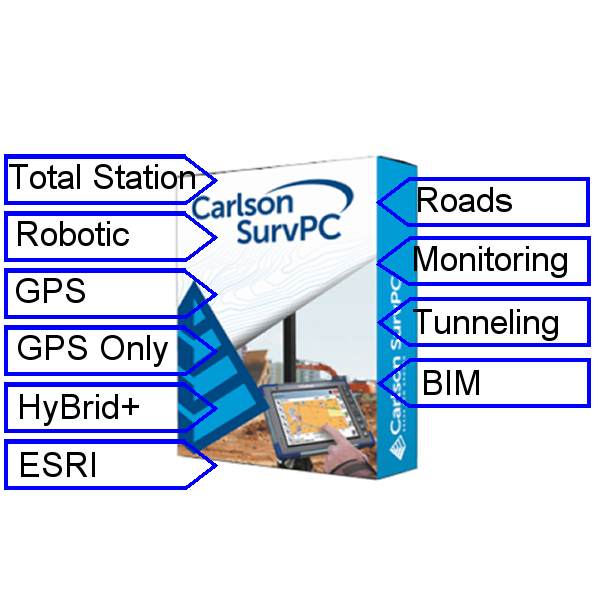 Version 7 is full of new features and capabilities for Land Surveyors and Contractors alike.
MONITORING * TUNNELING * BIM * CLOUD SERVICE
Click here for more information.
WE APOLOGIZE FOR THE LOSS OF VALUE OF YOUR GPS!!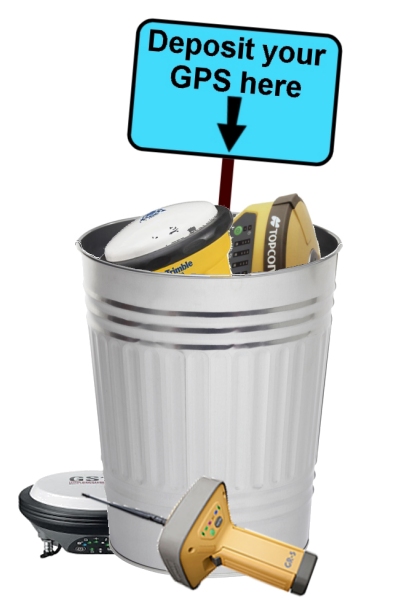 If you made the mistake of buying that "other" brand and paid more thinking you were getting more, then DO NOT LOOK AT THE CARLSON BRX7! When you see how well the new Carlson BRx7 GNSS Receiver works in difficult environments you will understand why no one will want your old GPS! NOT EVEN YOU!
Get rid of your GPS now and buy the new Carlson BRx7 and stop beating around the bush!
The new BRx7 feedback is hard to ignore:
"…The site was about 2/3 wooded, hardwoods and areas of pines/cedars. After localizing on control we were off to the races. The receivers navigated us right to the irons and we were literally hitting them by hundredths of a foot!; We were able to maintain a fixed position with the rover in the woods, including the pines and cedars. Amazing!"
Jeff – Staunton, VA.
.."I rented the BRx7 from Carlson Survey Supply to finish a boundary survey that my Trimble receiver could not. The difference in performance is impressive, and the price difference is astonishing! I wish I had tried the BRx7 before I bought the Trimble..
Regretful in VA
I have to say again I am amazed. Was in thick woods with 30 foot spruce and fir. I know the Spectra would have a hard time or not worked at all and I breezed right through[with the BRx7]. Made checks at a later time and all was fine.
Roger- Lincoln, ME
Our focus:
We believe that providing quality products that meet YOUR needs, and good old – fashioned customer service, is our responsibility. That is why our web site is focused on the equipment and supplies that we offer. No advertising distracting you from finding what you need and no silly pop ups getting in your way!
We provide simple honest descriptions of everything we sell so you can make informed decisions.
Surveying Equipment:
Not just for Land Surveying and Construction anymore! We have sold Total Stations, Data Collectors and GPS to Police Departments, Private Investigators, Archaeologists, Sports Broadcasting Companies, Universities and Aerospace Manufactures.
At Carlson Survey Supply we offer only top quality Surveying Equipment that we trust. When your business relies on your equipment, rely on Carlson Survey Supply to provide you with the best!
Accessories DO matter:
We make sure that you can find the accessories items that you need like batteries and screen protectors. Shopping for an instrument? See common accessories at the bottom of the page. For model specific accessories click on our SHOP CATEGORIES menu and ACCESSORIES link.
We are constantly searching for Aftermarket replacement accessories for your older Carlson Equipment to help keep your investment running. Aftermarket accessories are tested by our staff before we list them for sale so you can be assured of their compatibility.
We offer EXCLUSIVE items designed to help our customers be productive, like our Flexible Coupler for the BRx7 radio antenna. Our own creation and design helps protect the radio antenna from damage hitting branches.
And our 12 Hour Base Battery so our customers do not have to walk back to the base to change batteries, ONLY from CSS!
About us:
Though we are not directly related to Carlson Software, we are a Carlson Centric Dealer. We are dedicated to the sale and support of a wide variety of Carlson Software and Hardware products. We specialize in Robotic Total Stations, Data Collection, GPS (GNSS) and Scanning and work hard to provide a one-stop shop for all of your measuring, designing and construction needs.
Browse our growing selection of products and order via our Secure Payment Processing system.
Contact us if you have questions or need help selecting the correct items for your needs. We are here to help.
Carlson Survey Supply
PO Box 52
Marion, CT 06444
(203) 709-0070