Welcome to Carlson Survey Supply!
Your Mid-Atlantic Carlson Software Centric Dealer!
With more than 35 years of experience in the Surveying Equipment and Supplies industry we are your source for equipment, support and supplies.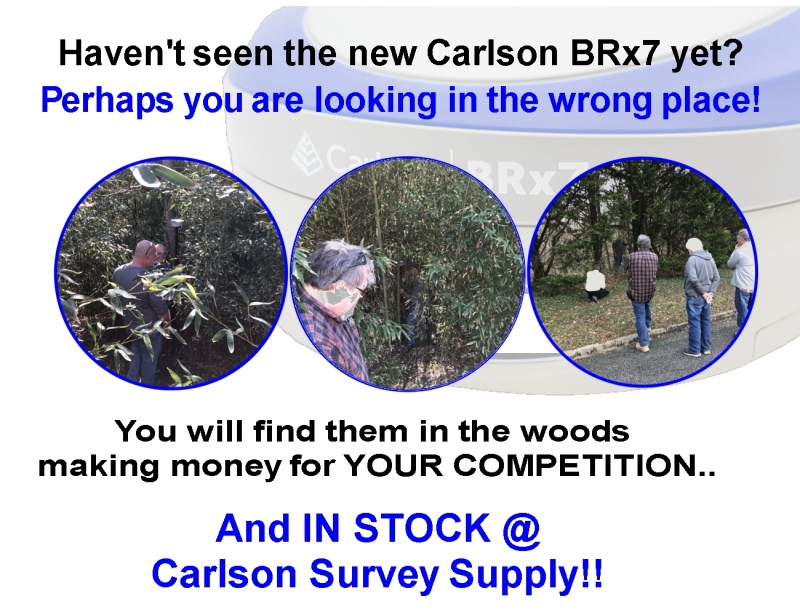 Looking for a Carlson BRx7 GNSS system? There are only 2 places to find them: In the woods making money for your competition, and HERE at Carlson Survey Supply!!
The word is out and the demand is unprecedented! We are selling these faster than we can get them. If you are not using GPS for Boundary Surveys then you are MISSING OUT!
Call or Email us NOW:
203-709-0070
sales@CarlsonSurveySupply.com
Thank you to all who stopped by to visit us at our booth at the MSLS Annual Conference!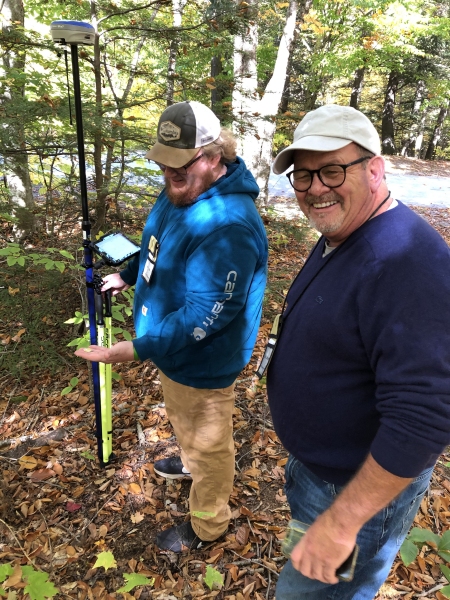 Everyone had fun with our GPS Treasure Hunt and finding Buried Treasure in the woods using the Carlson BRx7!
If your equipment dealer is not demonstrating their GPS in the woods…. YOU NEED A NEW EQUIPMENT DEALER!
Contact us today!
WE APOLOGIZE FOR THE LOSS OF VALUE OF YOUR GPS!!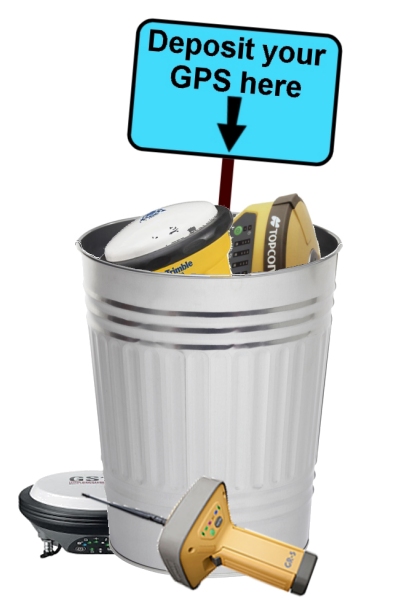 When everyone sees how well the new Carlson BRx7 GNSS Receiver works in difficult environments you will understand why no one will want your old GPS! NOT EVEN YOU!
Get rid of your GPS now and buy the new Carlson BRx7 and stop Floating in the trees.
The new BRx7 feedback is hard to ignore:
"…The site was about 2/3 wooded, hardwoods and areas of pines/cedars. After localizing on control we were off to the races. The receivers navigated us right to the irons and we were literally hitting them by hundredths of a foot!; We were able to maintain a fixed position with the rover in the woods, including the pines and cedars. Amazing!"
Jeff – Staunton, VA.
Carlson Stock Pile Scanner
A local news channel interviewed our customer about the Carlson FiX1 Stockpile scanner being tested in one of their Salt Sheds. Click the image below to see the article.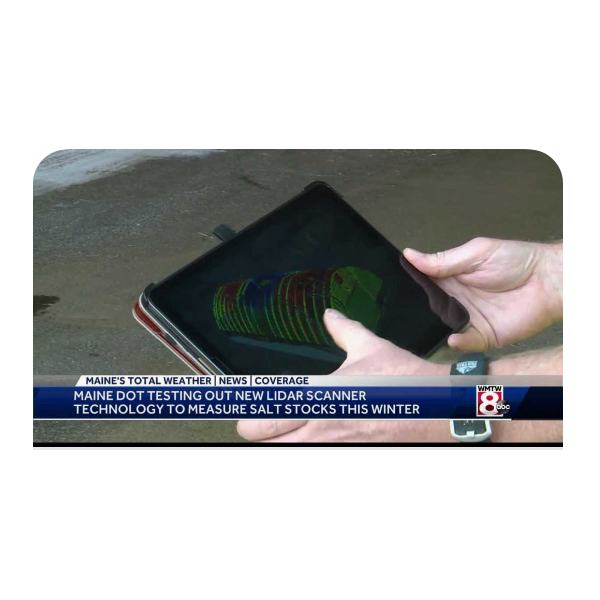 Carlson Software now offering users a new option to work from home: 90 DAY TEMPORARY LICENSES!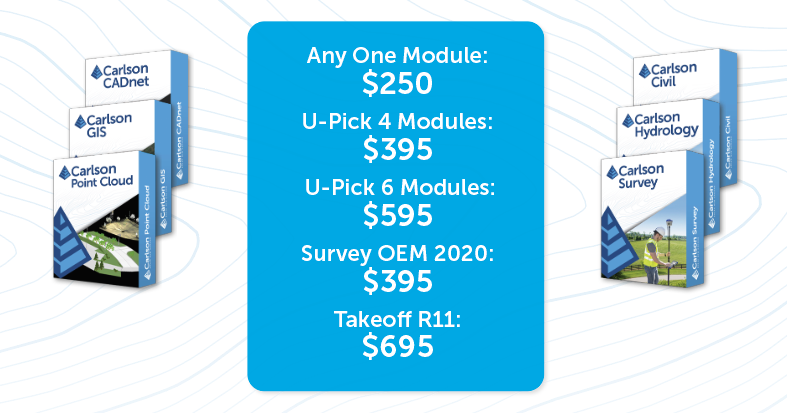 Our focus:
We believe that providing quality products that meet YOUR needs, and good old – fashioned customer service, is our responsibility. That is why our web site is focused on the equipment and supplies that we offer. No advertising distracting you from finding what you need and no silly pop ups getting in your way!
We provide simple honest descriptions of everything we sell so you can make informed decisions. 
Surveying Equipment:
Not just for Land Surveying and Construction anymore! We have sold Total Stations, Data Collectors and GPS to Police Departments, Private Investigators, Archaeologists, Sports Broadcasting Companies, Universities and Aerospace Manufactures. 
At Carlson Survey Supply we offer only top quality Surveying Equipment that we trust. When your business relies on your equipment, rely on Carlson Survey Supply to provide you with the best!
Accessories DO matter:
We make sure that you can find the accessories items that you need like batteries and screen protectors. Shopping for an instrument? See common accessories at the bottom of the page. For model specific accessories click on our SHOP CATEGORIES menu and ACCESSORIES link.
We are constantly searching for Aftermarket replacement accessories for your older Carlson Equipment to help keep your investment running. Aftermarket accessories are tested by our staff before we list them for sale so you can be assured of their compatibility. 
About us:
Though we are not  directly related to Carlson Software, we are a Carlson Centric Dealer. We are dedicated to the sale and support of a wide variety of Carlson Software and Hardware products. We specialize in Total Stations (including Robotic), Data Collection, GPS (GNSS) and Scanning and work hard to provide a one-stop shop for all of your measuring, designing and construction needs.
Browse our growing selection of products and order via our Secure Payment Processing system. 
Contact us if you have questions or need help selecting the correct items for your needs. We are here to help.
Carlson Survey Supply
PO Box 52
Marion, CT 06444
(203) 709-0070